This is a Sponsored post written by me on behalf of
ZzzQuil
for
SocialSpark
. All opinions are 100% mine.
I've been a Mom for seven years, but even before I had a new baby to keep me up at night, I had sleep problems. I've talked about it before and I think it's quite common in Type A people like myself to wake up during the night and have our brains turn on and start going through the list of things we need to do.
There is also often times when I lay my head down at night and I can't fall asleep. I can be so very tired but still be wide awake. I've tired many things....counting sheep, relaxing different parts of my body and asking iKeith to tell me about his work.
Sometimes, I rely on over-the-counter medicine to help me get and stay asleep. The problem is that sometimes these things make me groggy in the morning and I can't afford to not be at the top of my game. I've got things to do!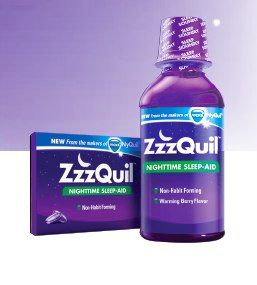 I was thrilled when the makers of Vicks NyQuil, ZzzQuil offered to let me try a sample of their new sleep aid. I use NyQuil frequently when I'm sick and it always works well for me. The active ingredient in ZzzQuil is diphenhydramine HCI and it helps reduce the time it takes for you to fall asleep and helps you wake up refreshed. This is been my experience and I'm so relieved to have a solution to my sleep problem!
ZzzQuil is the only over-the-counter sleep-aid available in both Liquid and pill form. I really like the taste of the liquid and the handy cup just like the Nyquil, which I'm already familiar with. Mostly I like waking up rested and ready to tackle my day!
Do you struggle to fall and stay asleep? If so, I think ZzzQuil could be a great solution for you.
Follow ZzzQuil on facebook and share your experience with them. If you try it, share your experience with ZzzQuil and tweet them using the hashtag #ZzzQuilNight.