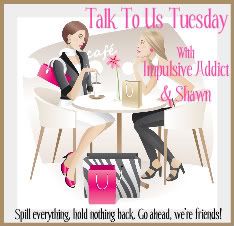 I keep trying to act like a grown up.
On the inside...I feel like a 25 year old
hot Swedish nanny
. And in my head...I'm still blonde and when I walk by a mirror I am sometimes shocked at the old lady with the brown head of hair.
So....I decided to start acting older because I've heard that you should fake it, til you make it.
1. Started using eye cream.
2. Cut my hair. AND MY BANGS.
3. Quit watching ABC Family Channel.
4. Turned 41.
5. Sleep next to a guy that wears Icy Hot to bed. (smells like ben-gay)
6. Started reading Good Housekeeping.
7. Started looking into getting a hearing aid.
8. Threw out my make-up that had glitter in it.
9. Started a penny collection so I can pay for things with them.
10. Stopped drinking wine that comes in a box.
11. Stopped eating chicken nuggets.
12. Drive under the speed limit.
13. Started wearing hats.
14. Started wearing a supportive bra.
15. Started wearing knee highs under my pants.
16. Stopped wearing white after labor day.
Do you have something you want to talk about? Link up with
Shawn
and
Impulsive Addict
and join in the fun!