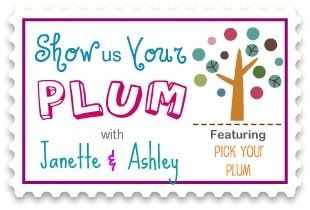 I was really excited to get a package in the mail from
Janette
and
Ashley
this week! They sent me an item from
Pick Your Plum
that they picked out just for me! Janette knows that I love scarves and dressing up for school pick up. (
I'm secretly campaigning for PTA President. Don't tell anyone
.)
My new scarf matches my pants perfectly and goes great with my green suede jacket! I wore this outfit to a meeting with Alex's teachers. A meeting where I got tears in my eyes. I was really pleased that I looked so pulled together because I was a mess on the inside.
Have you heard about Pick Your Plum? I hadn't heard of them until Janette filled me in. Here's how this works.....once a day they post a deal on craft items or super cute accessories . You can '
Like' them on facebook
or
sign up for their newsletter on their website
to find out what the daily deal is. You'll get the newsletter once a day Monday thru Friday. If you see something that you like. Grab it! Quantities are limited and the prices are fantastic.
Seriously! They just posted todays deal an hour ago and it's already sold out!
Have you bought from Pick Your Plum? If you have, you can enter to win a box full of surprises from PYP. Write a post about what you've made or bought and join in with either
Janette
or
Ashley
for their Show Us Your Plum challenge and link party! And don't forget to follow Janette and Ashley so you can find out when they are throwing the next party.