Have you ever been to WalMart and their low, low prices don't seem like a good deal.
This is one of those times. Those bubbles had BETTER be a miracle for that price!
I dabbled in online magazine reading on my iPad a while back but I found it to be a huge fail because I thought I was getting a great deal on Better Homes and Gardens magazine, but it was the Indian version. Plus, I discovered that I like reading actual magazines. I just love ripping pages out and putting them on my vision board!
Last week Zinio sent me an opportunity to continue my subscription for $399.00. Isn't' that nice of them? No Thank you!
I went to the pool with my family the other day and when I looked up from my American magazine I saw this.
He said he was trying something new. Luckily, his Dad was in the pool with him so he didn't drown. Something tells me I need to keep a REALLY close eye on this one.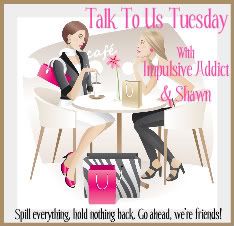 Linking up with Impulsive Addict and Shawn!